As a professional manufacturer of artificial plants, we can customize any size according to customer requirements. Since there are so many kinds of artificial plants, we can customize artificial plants of different specifications according to customer requirements for different sizes and environments.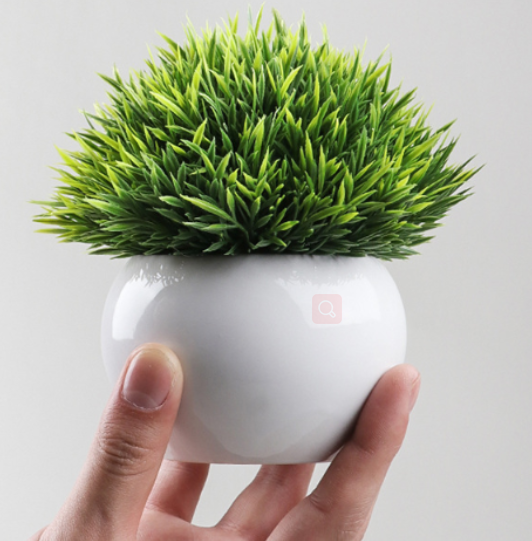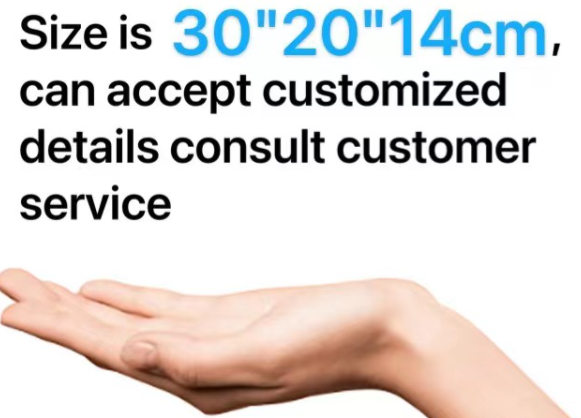 The following is an introduction to the size of the artificial green wall:
The overall thickness of the artificial green plant bottom is about 9cm. The thickness of the pearl cotton is 5cm, the iron net is 1cm, and the base turf is 3cm. According to different shapes, the overall thickness is about 20-40cm. In this way, use expansion screws to fix on the wall, 4-6 expansion screws per square, drill holes in the wall to lock the expansion screws, and then fix the pearl wool through the plant wall with a nut gasket, and expand The screw can be installed just below the blade for invisible.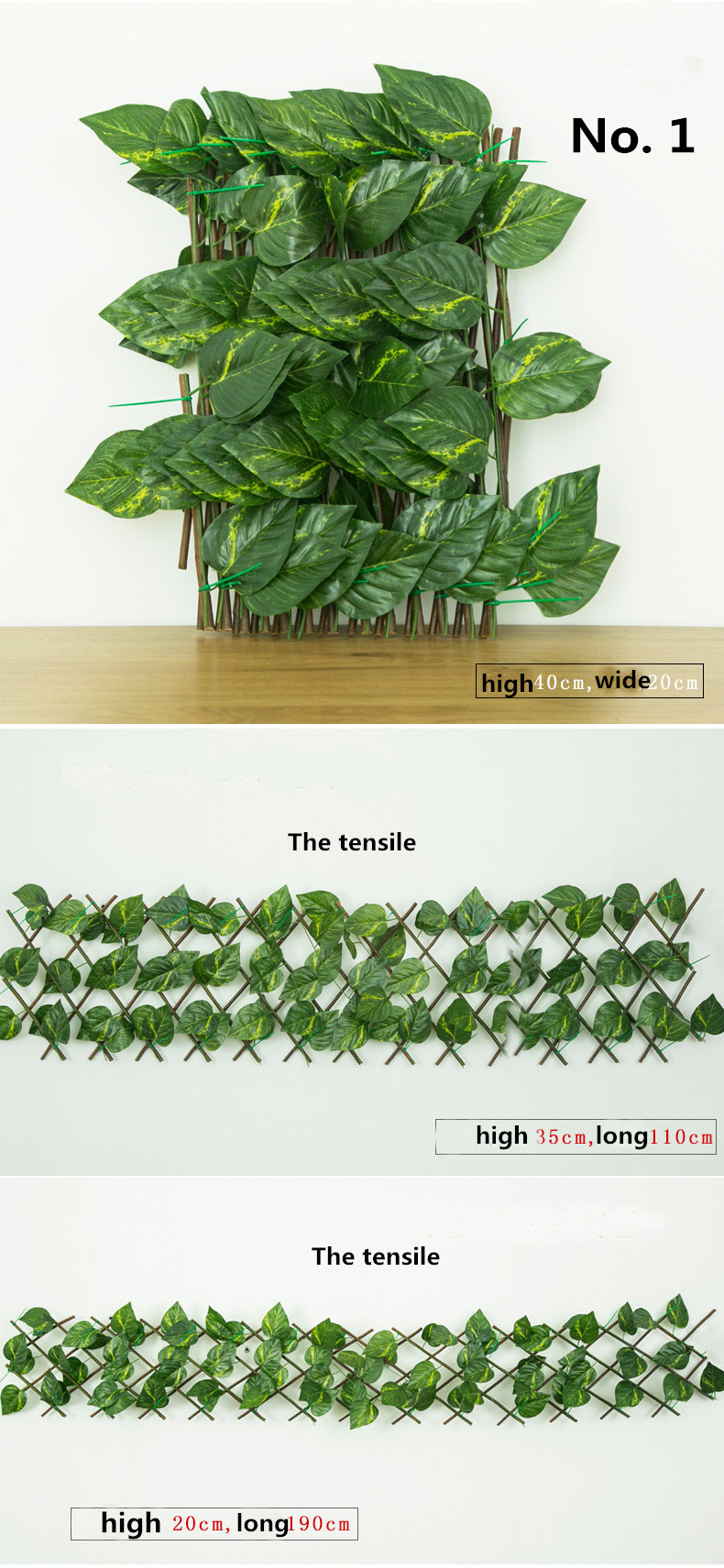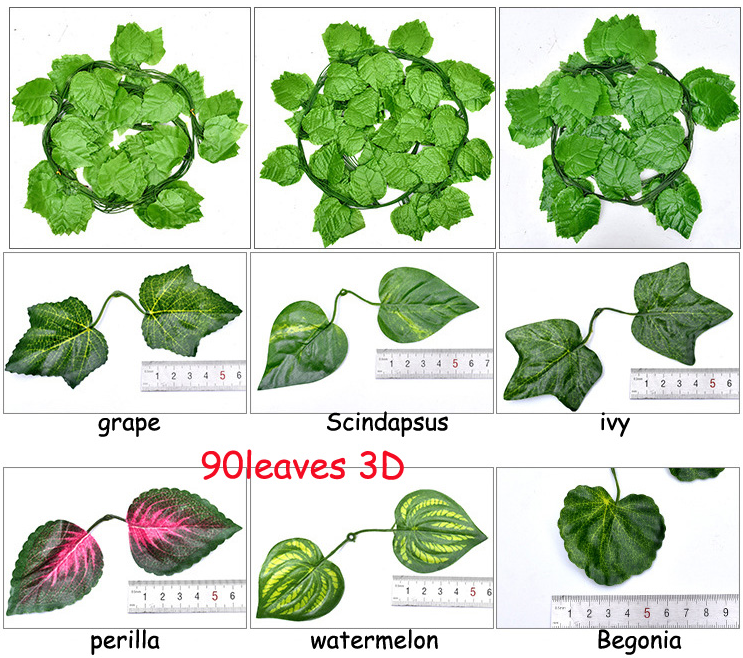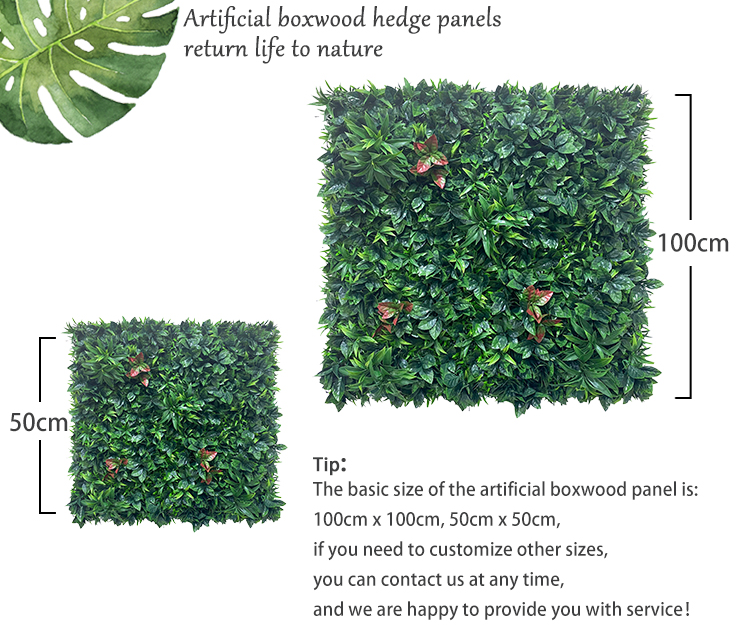 Our other customers customized size pictures of artifical plants for your reference: